One of the most-asked questions I get about my new book,
The List
(
buy it on Amazon
!) is how I wrote the book, and what I've learned. Here's a list of 13 answers to those questions.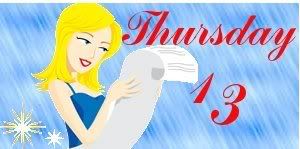 1. I always think of my creative ideas in the middle of the night, like a dream.
2. Once I have an idea, it doesn't let go until I do something about it - write it down, etc.
3. I needed something to push me to write, I couldn't get motivated on my own, so I participated in National Novel Writing Month, at NaNoWriMo.com
4. For one month, I wrote about 3000 words per night to finish the contest.
5. I learned that I can do anything that I put my mind to.
6. I've also learned not to give up.
7. Another lesson: you have to fight for what you believe in. You'll have a lot of people tell you "no" or think you're crazy.
8. If you have other people that believe in you, it makes things easier.
9. Rejection letters are to be saved for when you are proven right, and then rolled around in. (This day has yet to come, but it will!)
10. Self-marketing is the hardest kind of marketing I've ever done.
11. I've also learned that a good editor is probably worth the outrageous price you'll pay.
12. Writing takes discipline. And patience. Both something I lack, but I learned.
13. Write what you know.
Home of the new Thursday 13